The Best Villains In The Marvel Cinematic Universe
The Marvel Cinematic Universe may have its share of awesome heroes, but for every great hero, there's an equally awesome villain. Iron Man has the Iron Monger, the Hulk has Abomination, and Ant-Man has Ghost… and Yellow Jacket… and Sonny Burch.

This list of MCU villains includes all the greats, as well as a few lesser-known foes. Villains like Whiplash and Erik Killmonger may have been memorable in part due to their charisma, but what about other evil characters like Proxima Midnight and Ebony Maw? We also can't forget Ego and Thanos, who are two of the most powerful characters in Marvel history. Which MCU villain is your favorite?
Vote up the best and most ruthless villains in the MCU so we can all see which evildoers top the list.
Loki
Tom Hiddleston in Marvel Universe
Appears in:
Thor (2011)
The Avengers (2012)
Thor: The Dark World (2013)
Thor: Ragnarok (2017)
Avengers: Infinity War (2018)
Avengers: Endgame (2019)
Thanos
Josh Brolin in Guardians of the Galaxy
Appears in:
The Avengers (2012)
Guardians of the Galaxy (2014)
Avengers: Age of Ultron (2015)
Avengers: Infinity War (2018)
Avengers: Endgame (2019)
Hela
Cate Blanchett in Thor: Ragnarok
Appears in:
Thor: Ragnarok (2017)
Erik Stevens (Killmonger)
Michael B. Jordan in Black Panther
Appears in:
Black Panther (2018)
Quentin Beck (Mysterio)
Jake Gyllenhaal in Spider-Man: Far From Home
Appears in:
Spider-Man: Far From Home (2019)
Bucky Barnes (Winter Soldier)
Sebastian Stan in Captain America: The Winter Soldier
Appears in:
Captain America: The First Avenger (2011)
Captain America: The Winter Soldier (2014)
Ant-Man (2015)
Captain America: Civil War (2016)
Black Panther (2018)
Avengers: Infinity War (2018)
Avengers: Endgame (2019)
Adrian Toomes (Vulture)
Michael Keaton in Spider-Man: Homecoming
Appears in:
Spider-Man: Homecoming (2017)
Ultron
James Spader in The Avengers: Age of Ultron
Appears in:
Avengers: Age of Ultron (2015)
Johann Schmidt (Red Skull)
Appears in:
Captain America: The First Avenger (2011)
Avengers: Infinity War (2018)
Avengers: Endgame (2019)
Nebula
Karen Gillan in Guardians of the Galaxy
Appears in:
Guardians of the Galaxy (2014)
Guardians of the Galaxy Vol. 2 (2017)
Avengers: Infinity War (2018)
Avengers: Endgame (2019)
Ulysses Klaue (Klaw)
Andy Serkis in Avengers: Age of Ultron
Appears in:
Avengers: Age of Ultron (2015)
Black Panther (2018)
Ebony Maw
Tom Vaughan-Lawlor in Avengers: Infinity War
Appears in:
Avengers: Infinity War (2018)
Avengers: Endgame (2019)
Ego the Living Planet
Kurt Russell in Guardians of the Galaxy Vol. 2
Appears in:
Guardians of the Galaxy Vol. 2 (2017)
Grandmaster
Jeff Goldblum in Thor: Ragnarok
Appears in:
Thor: Ragnarok (2017)
Dormammu
Benedict Cumberbatch in Doctor Strange
Appears in:
Doctor Strange (2016)
Obadiah Stane (Iron Monger)
Jeff Bridges in Iron Man
Appears in:
Iron Man (2008)
Helmut Zemo
Daniel Brühl in Captain America: Civil War
Appears in:
Captain America: Civil War (2016)
Surtur
Clancy Brown in Thor: Ragnarok
Appears in:
Thor: Ragnarok (2017)
Ronan the Accuser
Lee Pace in Guardians of the Galaxy
Appears in:
Guardians of the Galaxy (2014)
Captain Marvel (2019)
Alexander Goodwin Pierce
Robert Redford in Captain America: The Winter Soldier
Appears in:
Captain America: The Winter Soldier (2014)
Avengers: Endgame (2019)
Brock Rumlow (Crossbones)
Frank Grillo in Captain America: The Winter Soldier
Appears in:
Captain America: The Winter Soldier (2014)
Captain America: Civil War (2016)
Avengers: Endgame (2019)
Arnim Zola
Toby Jones in Captain America: The First Avenger
Appears in:
Captain America: The First Avenger (2011)
Captain America: The Winter Soldier (2014)
Kaecilius
Mads Mikkelsen in Doctor Strange
Appears in:
Doctor Strange (2016)
Darren Cross (Yellowjacket)
Corey Stoll in Ant-Man
Appears in:
Ivan Vanko (Whiplash)
Mickey Rourke in Iron Man 2
Appears in:
Iron Man 2 (2010)
Ava Starr (Ghost)
Hannah John-Kamen in Ant-Man and the Wasp
Appears in:
Ant-Man and the Wasp (2018)
Proxima Midnight
Carrie Coon in Avengers: Infinity
Appears in:
Avengers: Infinity War (2018)
Avengers: Endgame (2019)
Justin Hammer
Sam Rockwell in Iron Man 2
Appears in:
Iron Man 2 (2010)
Skurge (Executioner)
Karl Urban in Thor: Ragnarok
Emil Blonsky (Abomination)
Tim Roth in The Incredible Hulk
Appears in:
The Incredible Hulk (2008)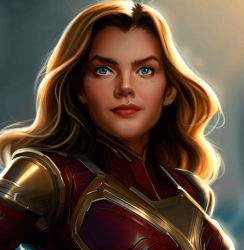 Latest posts by Buffy Mote
(see all)